Operation E.C.H.O. (Demo)
We replaced the previous HUD layout into something new with much simpler design.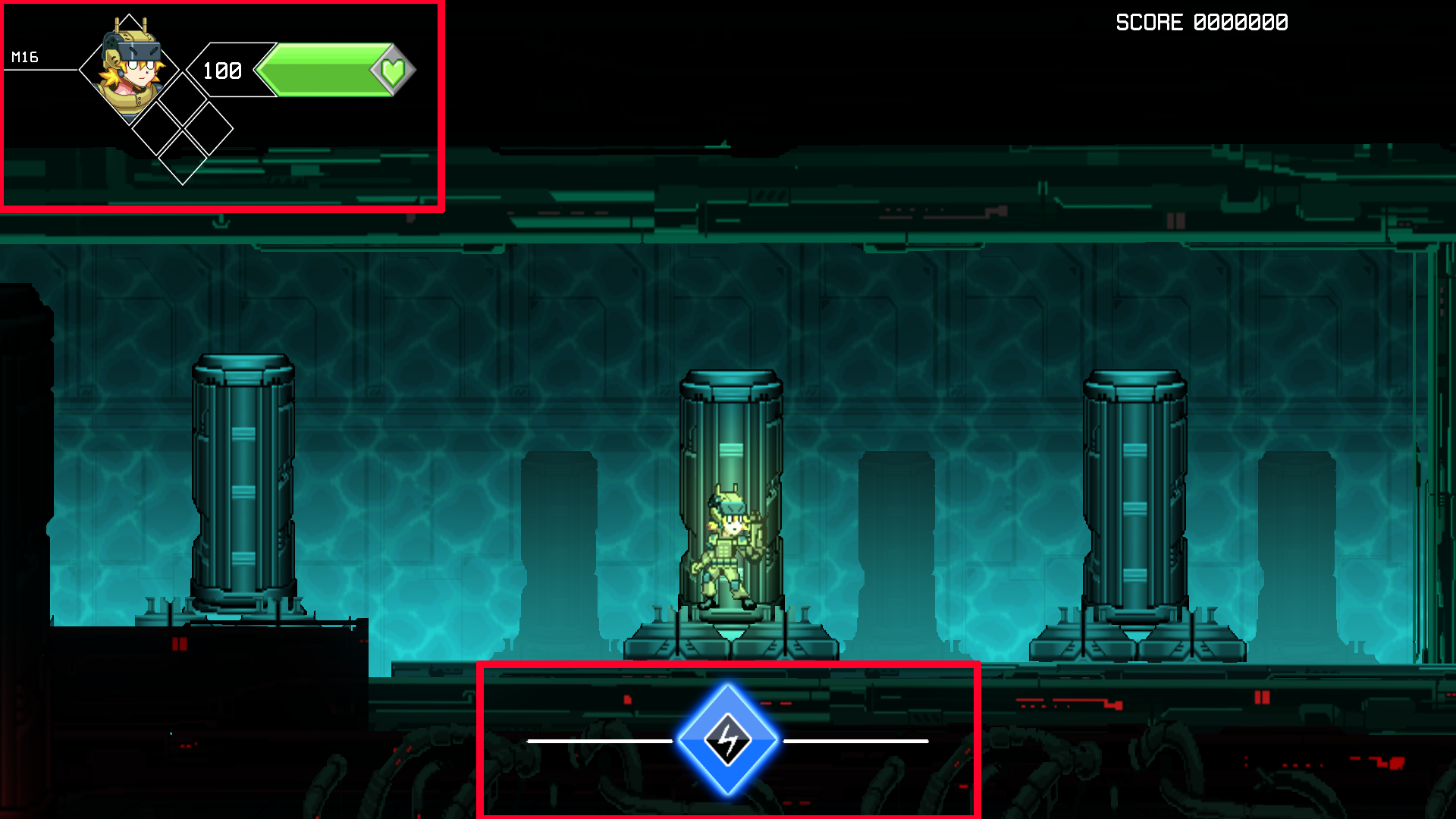 The previous one was weirdly quadrant and too small.
Our main focus was to use energy in the game, so we added energy icon at the center of the bottom of the screen.
But it did not work properly. Before making, we actually skipped the whole understanding of relation between the HUD element and the player's view.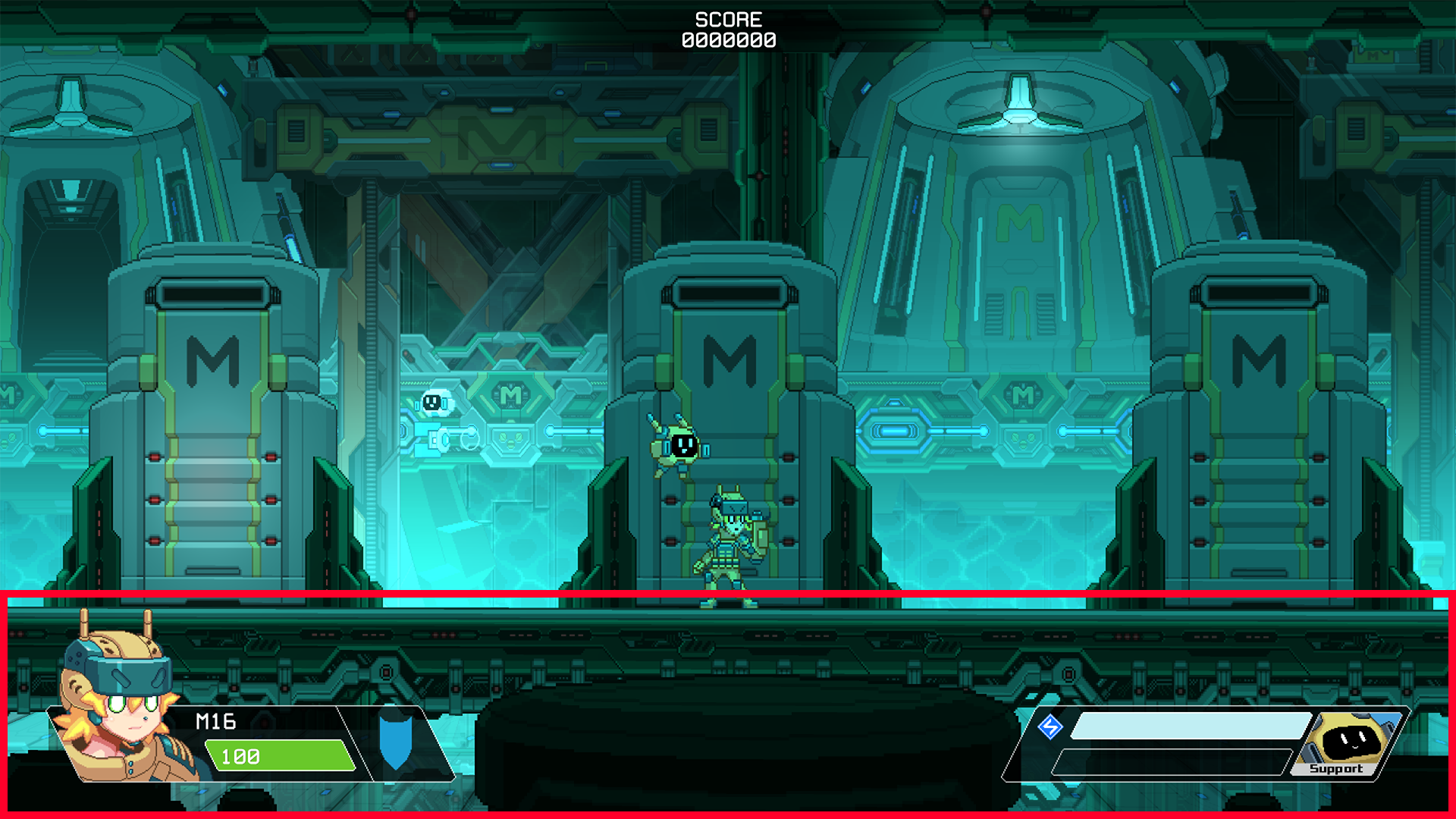 So, we added all the interfaces at the bottom of the screen, considering most characters' position were located at the bottom.
The Small HUD was a problem, and it would modify its size.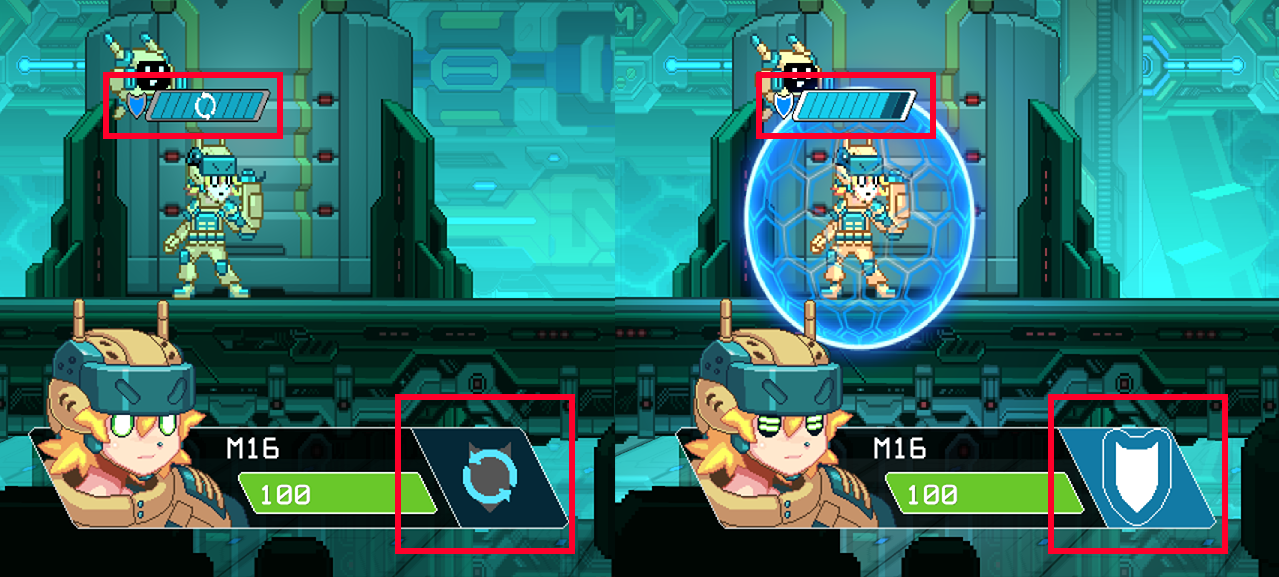 After thinking about character's special abilities being frequently used, it's placed on top of the character's head and at the bottom so player can check the status in their view at any time.
Player's view is very important to making HUD. Be sure to remember that.
Get Operation E.C.H.O. (Demo)